Business owners who are looking for a construction and design firm for their new enterprise want to know they are dealing with a company with recognized experience in the field. The design and construction team need to be specialists who can work with business proprietors, landlords, franchisors or franchisees, and tenants, to take a project from conception through opening day.
SDGC Inc. have the confidence to bring your project in on time and on budget. Whether you need a stand alone building or a storefront in a mall, they have the years of experience to bring your project to fruition. They take pride in fulfilling every detail.
Steric Design and General Contracting, under the leadership of Matt Ilott has been providing design and contracting services to retail businesses, restaurants, and shopping centres for more than 30 years. Operating as a family business Steric has developed a solid reputation in the retail and hospitality construction business in the Ottawa and Eastern Ontario market. He has joined forces with Architect and Interior Designer, Chris Deimling who brings nearly 20 years of experience in the commercial design and construction industry across the Ottawa Valley and Ontario. Along with foreman, Mike Rosborough who has 35 years experience and a vast amount of experience on complex mechanical systems and large building construction, Steric has created a solid management team. Your next construction project will be in good hands with Steric.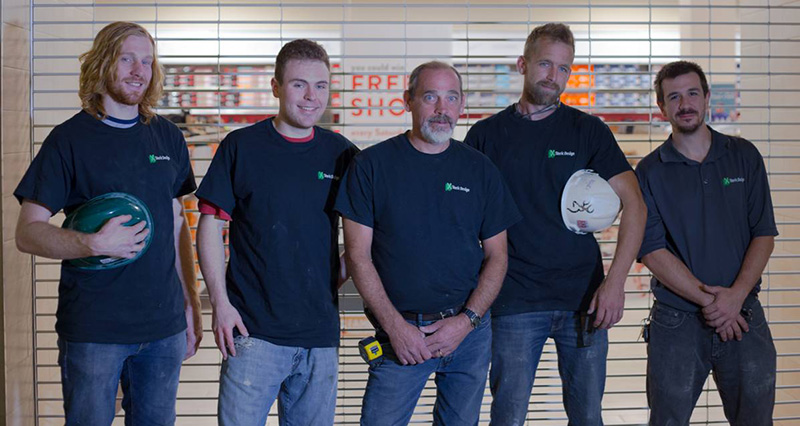 Matt Ilott and team on site at Retail Fit-Up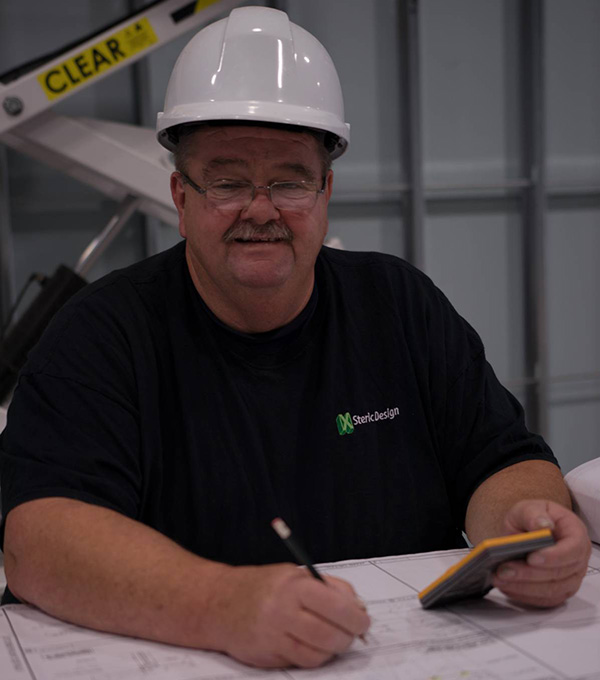 Foreman, Mike Rosborough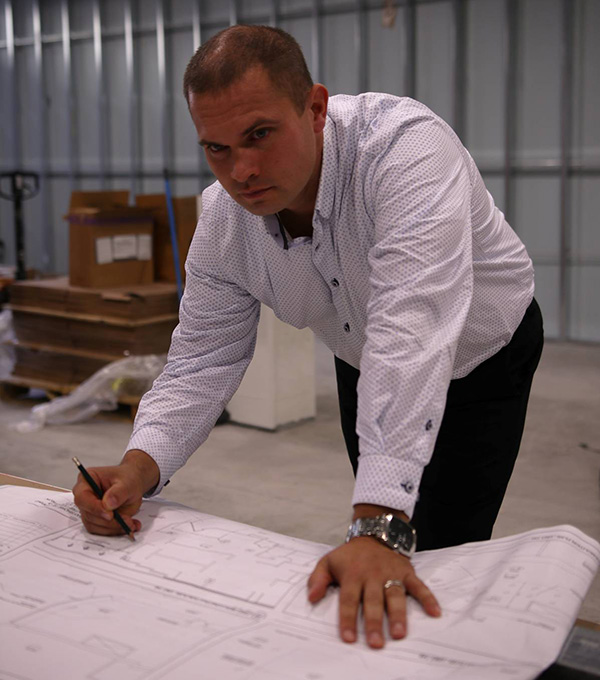 Architect and Interior Designer, Chris Deimling